The curtain walling REHAU-Polytec 50 S is a warm facade (thermal broken) in stick system design, which separates the interior and exterior climate regarding weather protection and thermal insulation.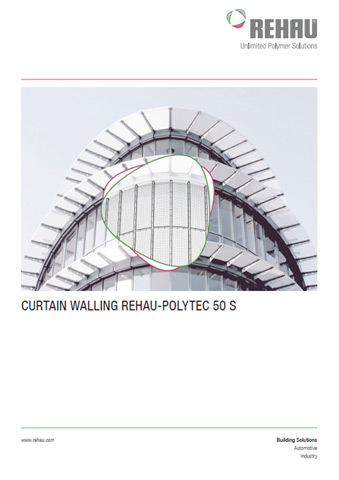 REHAU-Polytec 50 S can be installed in front of ther floor slabs (multi storey) or in between the floor slabs (single storey). The area of application is limited to vertical constructions and those inclined up to 15° to the outside and up to 30° to the inside.
Fixing brackets are used to anchor the mullions to the building structure to transfer the wind, traffic and dead loads.
Loose bearings compensate for thermal expansion and building movements.



http://plummediaserver.com/grejanje.com/rehau/rehau_polytec_50s_brochure.pdf